Hanging Points
Solder joints have poor tensile strength (when they are pulled on), good compressive strength (when they are pushed on), and very good shear strength (when they are pulled on sideways).Gravity is a relentless force that causes a lot of stained glass objects to crash to earth, often days or years after they are hung up. Here are some tips to avoid the crash.
Wire loops for panels: use 18 gauge copper or brass on small panels, 16 gauge on panels weighing under 5 pounds, 14 gauge on panels up to 15 pounds.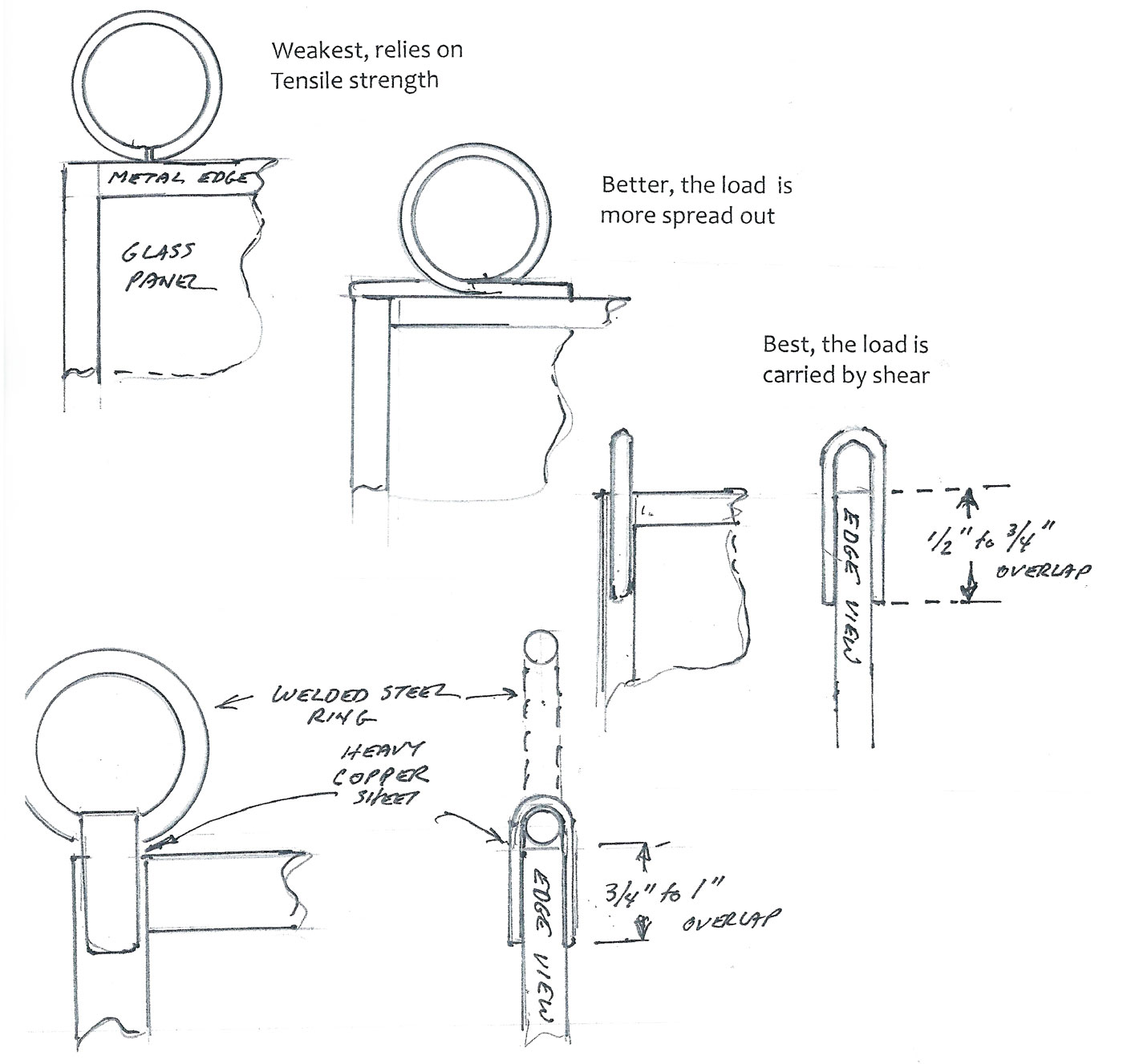 Strap-and-ring hangers may be made from copper roof-flashing sheet, "16 ounce" or "24 gauge." They work well because they depend on sheer strength. Use these on larger panels up to about 25 pounds. Attaching them to lead came channel is not a good idea because the lead will stretch out and fail in time. These rings will hold for a long time on zinc, brass or copper edge came.
Wire loops for free-form pieces and sun catchers: use one of these wire variations:

Lamp Shades: Many copper-foil shades built by inexperienced workers, and many cheaply built imported shades fail because the shade pulls away from the brass top cap it hangs down from (tensile strength, weakest). Two good solutions we have found for both repairs and for new work are: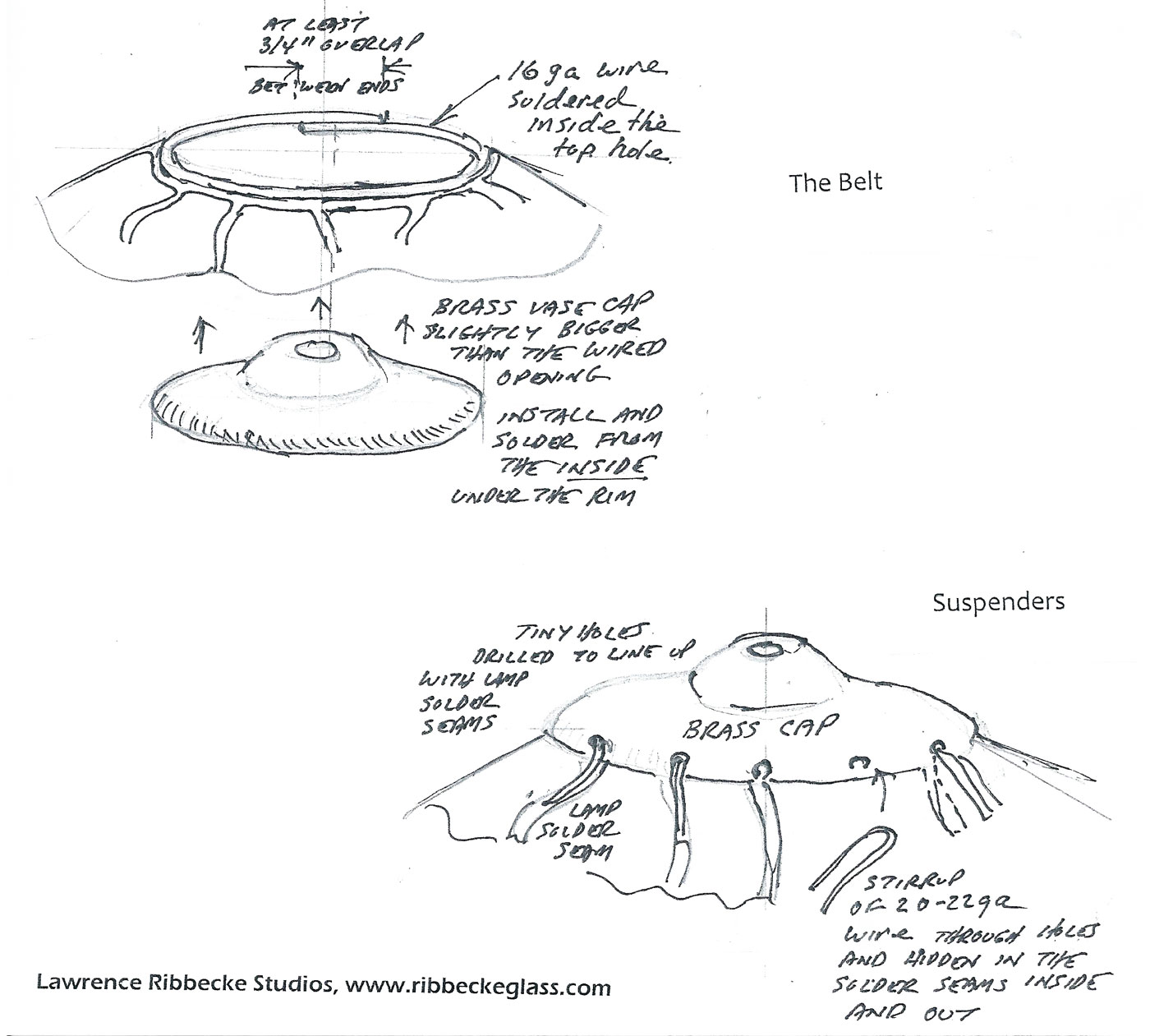 Print (

)